Charleston # 2410
American Neoclassical Cypress Figural Mantel " Dance Design " R. Wellford, Circa 1790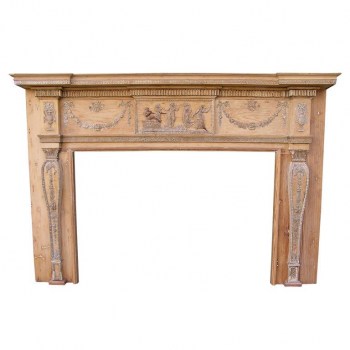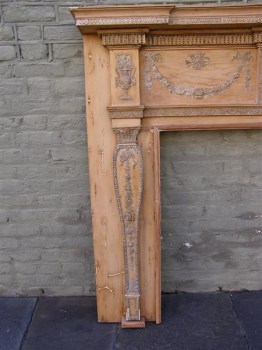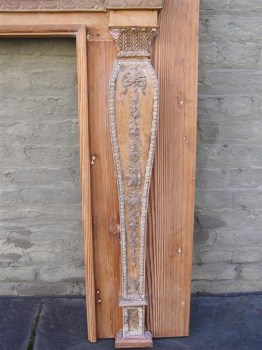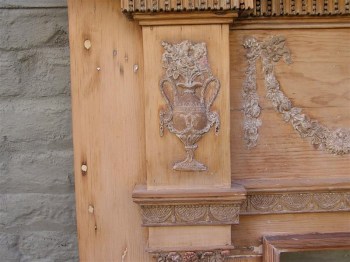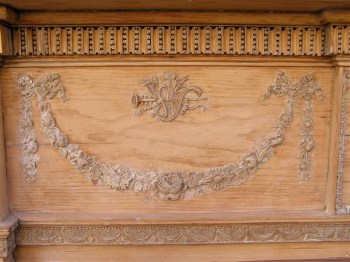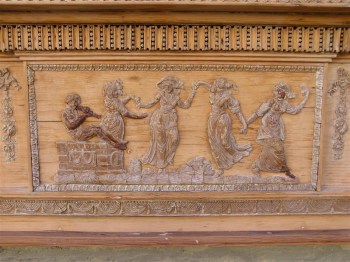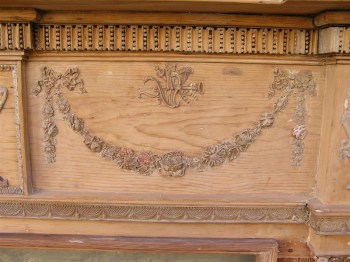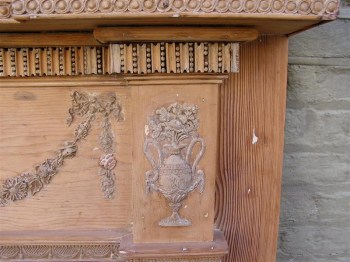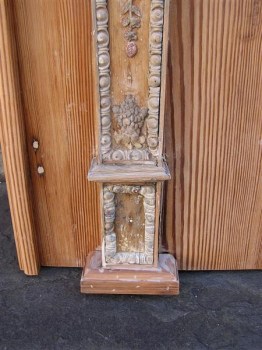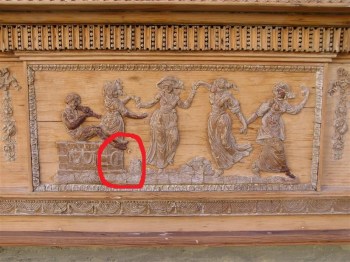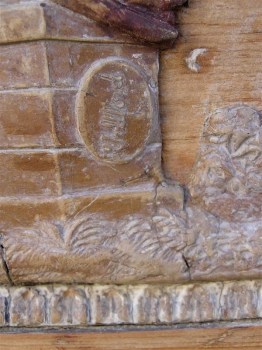 Description
Charleston / Philadelphia Cypress and White Pine Neoclassical mantel piece with a central carved gesso panel of dancing figural ladies, floral swags, floral urns, musical instruments, beaded dental moldings, swags with tassels, and floral ribbons with egg & dart motif. " The Dance Design " Signed Oval by Robert Wellford, Late 18th Century.
The inspiration for the subject matter " The Dance Design " became popular due to the Irish gunning sisters who were celebrities in their time. The design also became popular in Federal America and survives in a number of houses of the period such as Harrison Grey Otis House, Boston, Mass, The Read House, Newcastle, Delaware and The Joseph Manigault House, Charleston, SC. The design became one of the most best selling lines for Robert Wellford.
$ 50,000 Retail
Measurements
height: 4 ft. 7.3 in.
depth: 8.8 top
width/length: 6 ft. 8.5 in.

Phone: 843.723.8886
# 2410